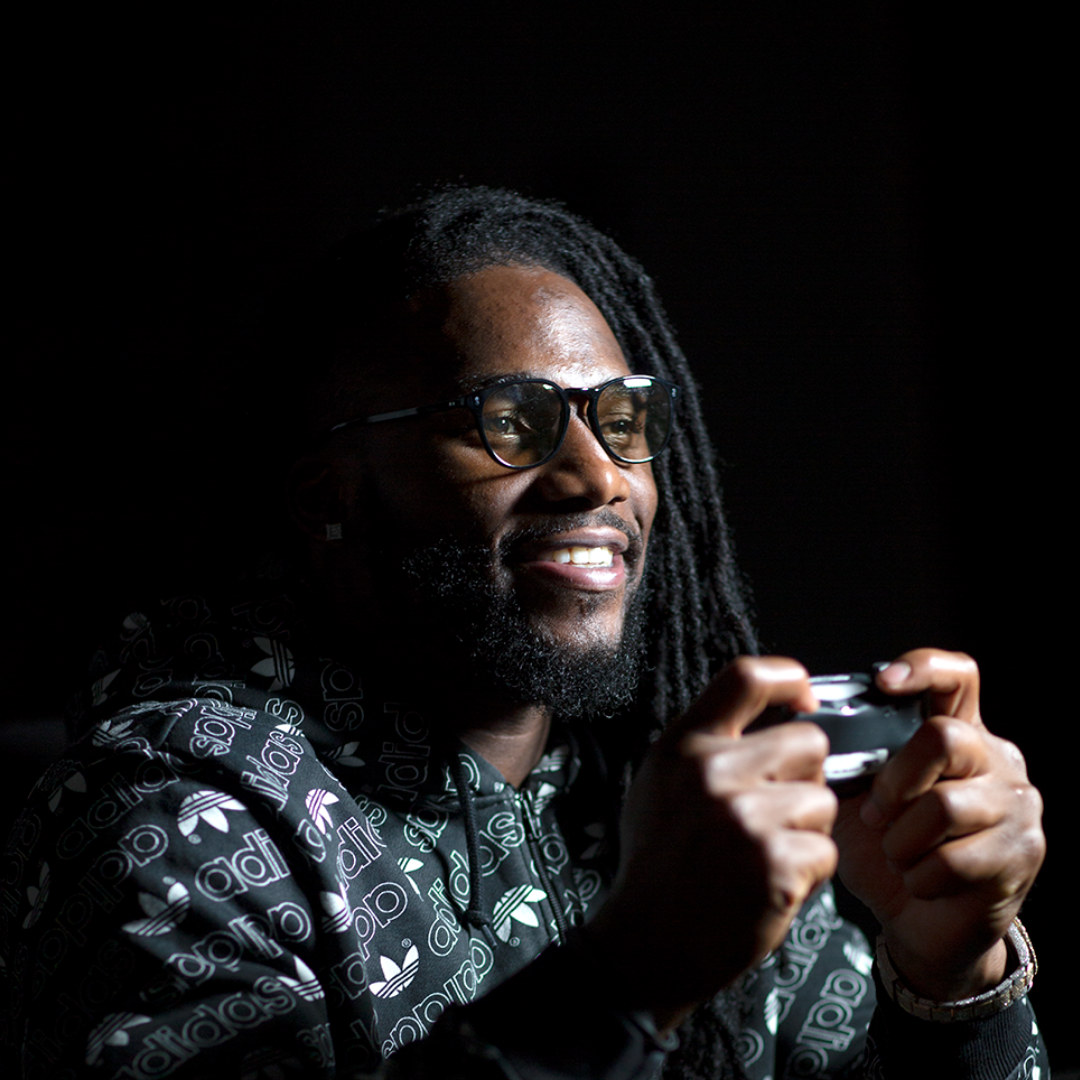 Dallas, Texas Mar 31, 2021 (Issuewire.com) - Johnson C. Smith University, a Historically Black College and University (HBCU) located in Charlotte, North Carolina is excited to announce its partnership with CEV Collection, a Black-owned premiere eyewear company based in Dallas, Texas.
"We're excited to partner with Johnson C. Smith University and provide our Blue Light blocking glasses to the JCSU Esports players. This is an opportunity to collaborate on multiple fronts, including our shared emphasis to promote eye health within Esports with fashionable frames that can be worn gaming, studying, or casually relaxing," said Jamal A. Robinson, Co-founder/CEO, CEV Collection.
Through this partnership, CEV Collection will serve as the official gaming eyewear provider of JCSU's Esports Club and will not only provide support to JCSU's Esports and Gaming Trifecta, but also JCSU at-large through curriculum/content support, class speakers, career insights, and student internships.
JCSU's Esports and Gaming Trifecta, the first at an HBCU consist of Certificate and minor programs in Esports and Gaming Management, an Esports Lab, a Game Development Club, and a highly competitive Esports Club. It has established its brand in the collegiate esports and gaming ecosystem as a game-changer through the stellar performance of its Esports Club, as well as its development of partnerships with leading endemic and non-endemic corporations such as Nacon Gaming, RIG Brands, Riot Games, and POINT3, the official jersey provider for its Esports Club.
More On Primepresswire ::
"Self-care is vital to eye health, so we are thrilled that our partner, CEV Collection has focused on eyewear that will enable our esports athletes to optimize their eye health while maximizing their performance," said Dr. BerNadette Lawson-Williams, Founder/Advisor of JCSU's Esports and Gaming Trifecta and Coordinator of JCSU's online Sports Management Program, which is housed in the Metropolitan College of Professional Studies.
"I think this partnership is very meaningful; while still being stylish, we can keep our eyesight in great shape," added Greg Fong-Wilson, Esports, and Gaming Management minor and President/Commissioner of JCSU's Esports Club.
Less than six months after playing its first match, JCSU's Esports Club has acquired notable success with a long list of victories against prestigious institutions across the nation and in the Carolinas, many of whom boast varsity programs, including Virginia Tech, Carolina University, Alfred State University, California State University of Los Angeles, the University of North Carolina - Charlotte, Barton College, and Shenandoah University, among many others.
For more information, please contact LiZeatra Wilson at: [email protected].
About Johnson C. Smith University
Founded in 1867, Johnson C. Smith University is an independent, close-knit urban university located in Charlotte, N.C. It has a growing national reputation for integrating the liberal arts with business, the sciences, and technology in ways that empower tomorrow's diverse entrepreneurial citizens and leaders. Offering 24 fields of study, including a master's degree in social work, to more than 1,400 students from a variety of ethnic, socioeconomic and geographic backgrounds, the university's excellent academic programs focus on servant leadership, civic engagement and global responsibility. For more information about JCSU, visit www.jcsu.edu or follow the university on social media sites Facebook, Twitter, YouTube, LinkedIn, and Pinterest.
About CEV Collection
Founded by entrepreneurs Jamal A. Robinson and Jaylon Smith of the Dallas Cowboys. The acronym 'CEV' stands for Clear Eye View. The brand stands behind a bigger purpose for its customers and promotes having a Focused Vision to accomplish anything in life. For more information about CEV Collection, visit www.cevcollection.com or follow-on social media @cevcollection on Instagram, Facebook, and LinkedIn.
Media Contact
CEV Collection
Source :CEV Collection
This article was originally published by IssueWire. Read the original article here.