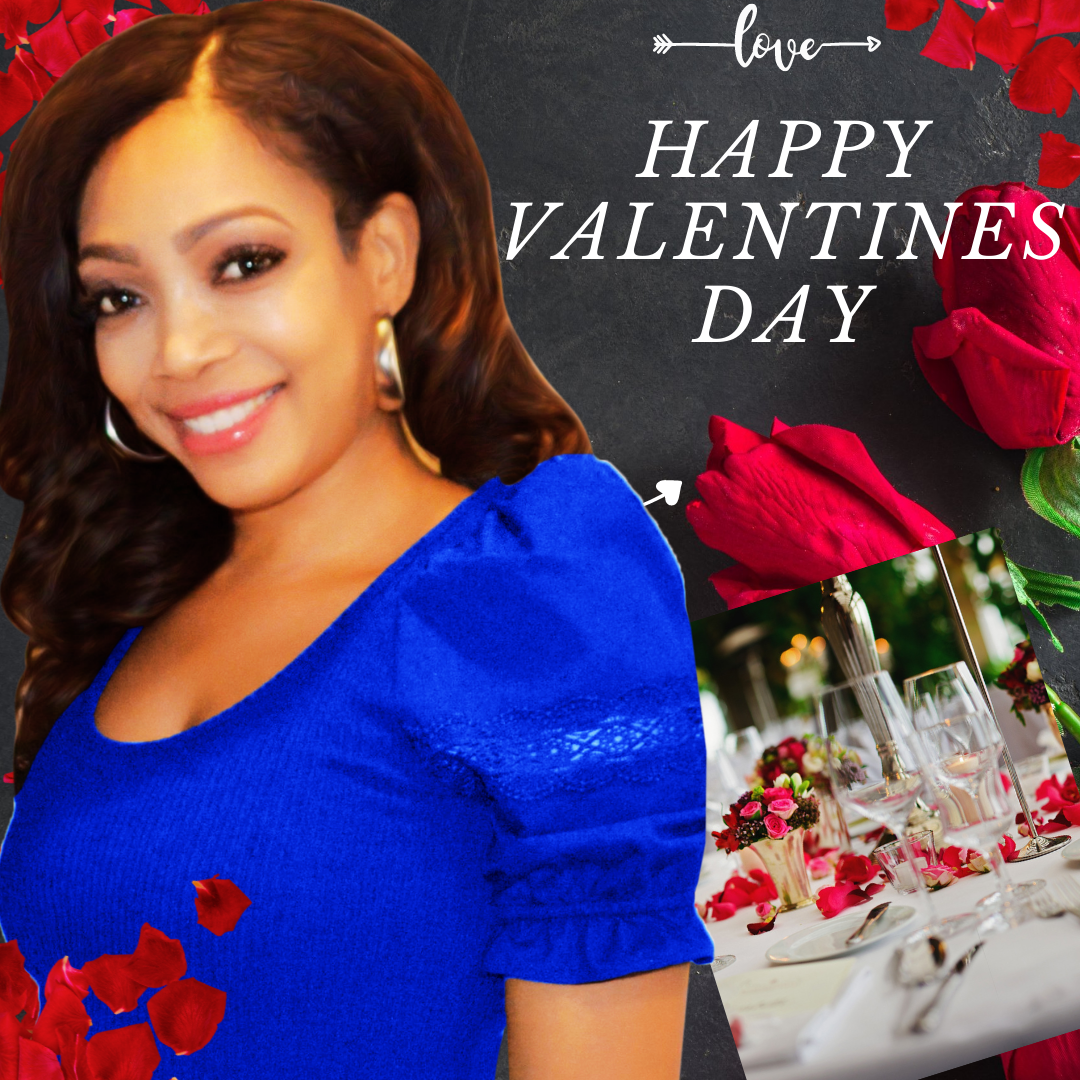 Los Angeles, California Feb 11, 2022 (Issuewire.com) - With Valentine's Day upon us! So many singles have questions on how to successfully date, mate, and find true LOVE!!
SUCCESS QUESTION AND ANSWER! Love tips!
CHECK OUT some of the questions and answers our listeners had for DR VICKI
THE BLACK LOVE VALENTINES DAY QUESTION AND ANSWER COACH!!
More On Primepresswire ::
Q: What kind of mindset should I have about Valentines Day?
LOVE: First of all, Valentine's Day is a time to spend with that special someone worthy of your time. Before and during date night, have a good attitude; who wants to spend a special day with someone in a bad mood? I think you know the answer to that question. Having a good attitude is a good way to spend the evening while dining or whatever you and your date decide to do during the special occasion. Also, not only should you have a good attitude during the day, but the entire day. Any thoughts concerning work or personal issues within your life should be set aside. Converting about past issues with your date (if you have a history) may cause the date to go in the opposite direction, which is unfavorable for both parties.
You should also have a thoughtful mindset. For instance, make it a priority not to run late, follow the plans, you both agree with whatever outing of choice, and just be considerate of the other persons time. You would be surprised by how the little things count and could turn a regular date into a spectacular one. Overall, having a good mindset is essential on special occasions and in life in general.
Q: Should I do something special?
LOVE: Valentine's Day is a special day for couples whether you are going on a first date or have been together for 25 years; its a day to have a great time and a wonderful date. With this in mind, you should do something special; maybe go on a weekend or day trip, make a reservation to find a fine dine, or attend an event. The goal is to have a great time with that special person.
Q: Why should you plan ahead for Valentines Day?
LOVE: Planning ahead is key. If there's someone special in your life that you would like to date or be in their company for Valentine's Day, you should plan ahead by making reservations and possibly asking the other party about their favorite foods, where they enjoy eating, and surprise them! If you do not know the person and it's your first date, maybe ask a few questions before the date, this will help plan appropriately. Also, if you have been together for 10 years or more, maybe take your significant other to their favorite restaurant, show, etc. Its always good to plan in advance.
Q: Should I dress a certain way for Valentine's Day?
LOVE: This is an important area. You would not want to go on this date or any date with a t-shirt, jeans or just throw anything on for the night. The plan is to carefully pick out your wardrobe; I'm not saying to shop and buy all these expensive items (unless you prefer to) I'm saying to be thoughtful about what you wear to show your date how nice you can look nice on this occasion. If you are a seasoned couple possibly wearing the same colors or matching outfits (this seems to be popular) overall the goal is to look presentable.
Q: I havent been on a special date in years, how should I act?
LOVE: You should be on your best behavior. Now, this is an area that we can all work on; when I say the best behavior I mean going on the date with a good mindset as I mentioned earlier, and having a good attitude. If you are a guy, maybe open the door for your date, pull out the chair, ladies really like this type of attention. Ladies, try not to overtalk your date and listen more, and keep in mind you want the date as perfect as possible.
Q: What about table manners?
LOVE: Table manners relate to being on your best behavior, but they are critical because you don't want to practice behaviors such as eating your food with your mouth open, talking while eating, making sure to use a napkin when appropriate, not pointing with utensils, and keeping your cell phone off the table. These are just some vital points that will keep down the distractions of the day and continue enjoying each other's company.
Q: Should I talk about outside issues and work during the date?
LOVE: Eliminate distractions, leave your work/issues at home. I cannot stress this enough, if you're on a special date why would you talk about work or issues? Keep the conversation and all communication positive, enjoy yourself, and have a nice time! There is a time and place for everything in life and this night/date is not it.
Q: What about gifts?
LOVE: Giving gifts is all relative. Im not saying that gifts are or are not important because the date itself is considered a gift. YOU are a gift, in general, it depends on how you perceive it. A gift does not have to be diamonds, clothes, candy, etc., just be grateful you are on a date with a special someone and enjoying life itself.
Q: Should I strive to make the night as perfect as possible?
LOVE: First of all, nothing in this world is perfect, but I guarantee you if you are on your best behavior, have a great conversation, bring gifts, dine at your dates favorite restaurant, and watch your table manners, your night will be almost perfect!
Q: Where can I find more information about YOUR dating etiquette advice or what you offer about developing my High-Value Etiquette Skills?
LOVE: Thanks for asking, follow the 2 links below to get your FREE HIGH-VALUE ETIQUETTE WORKBOOK (just enter your name and email) and to book a FREE 30-minute discovery call. I look forward to hearing from you! Happy Valentines Day!
GRAB A FREE GIFT!
FREE HIGH-VALUE ETIQUETTE WORKBOOK:
vickie-love.mykajabi.com/the-academy-of-etiquette-and-prestige-2a4a49f2-bd30-4f12-b12f-ab294843eab9
BOOK A FREE 30 MINUTE DISCOVERY CALL:
https://calendly.com/academyofetiquetteprestige/30min?month=2022-02&fbclid=IwAR3U wyTuh6RlYcE0vbPgexM9MG5PLCe6akFCIDVixFkkLo878OJkHsdbMh0
Media Contact
DR. VICKIE LOVE
Source :DR. VICKIE LOVE

This article was originally published by IssueWire. Read the original article here.